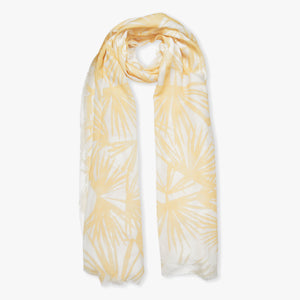 We may be biased, but we can't think of anything more special than our Printed Scarves! This Tropical Leaf Print white design features frayed-edges and guarantees to be the most perfect finishing touch to your every outfit this season.
Katie Loxton is a brand driven by the aim to inspire through a process of ensuring each and every product is of the highest quality.
Hand wash only.
Do not bleach.
Do not iron .
Do not dry clean or tumble dry.
Materisl 100% Polyester
Height : 184cm
Width : 86cm