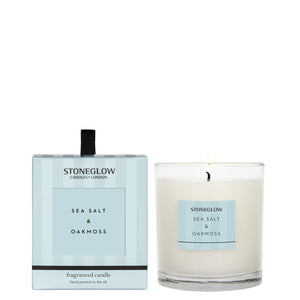 In a beautiful container this is a modern home scent this season.
 A wonderful fragrance reminiscent of a salty ocean breeze. The freshness of crunchy sea salt wrapped in red sea moss and ozonic minerals will transport you to the seashore at any time.
90 x 80mm 40 hours burn time.