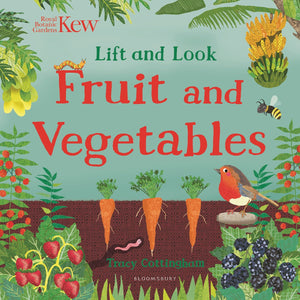 How many places can fruit and vegetables grow?
Lift the flaps to see what is inside the greenhouse, behind the orchard gate and growing underground.
From leafy green vegetables to colourful tropical fruit and jewel-like berries, there is lots to discover on every page.
With vibrant illustrations and simple, accessible text, this is the perfect introduction to fruit and vegetables for little ones.
Format: Hardback
Illustrated: Colour images
Pages: 12
Dimensions: 180x180mm