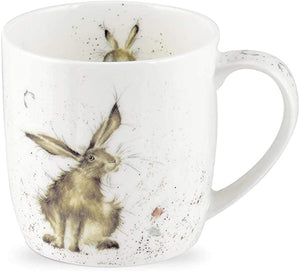 Elegantly crafted from fine bone china, this mug features an adorable watercolour illustration, by much‐loved Lincolnshire artist, Hannah Dale.
Featuring an adorable fluffy Hare illustration.
This delightful mug is microwave and dishwasher‐safe, so suitable for everyday use and is absolutely perfect for snuggling up with a comforting cup of tea and a big stash of biscuits. It would  make a lovely birthday gift for him or her.
Material: Fine Bone China
Height: 8cm
Width: 12cm

Microwave and dishwasher safe